Brand Identity, Custom Website & Canva templates
for Tessa Leonie
Tessa was at the start of  her new business when she approached us for help. We took Tessa on a deep journey with our Strategy, branding and website trajectory. In addition we also made her a selection of social media templates in Canva.


Tessa's vision is to Inspire and empower others to fully embody themselves: feel and heal their body & soul, trust and follow their own wisdom. She strengthens the embodied consciousness in people, helps them to relax their autonomic nervous system, heal blockages and traumas and thus reconnect with their self-healing and wise body. By helping people heal, she wants to  make the world a better place and help the collective grow.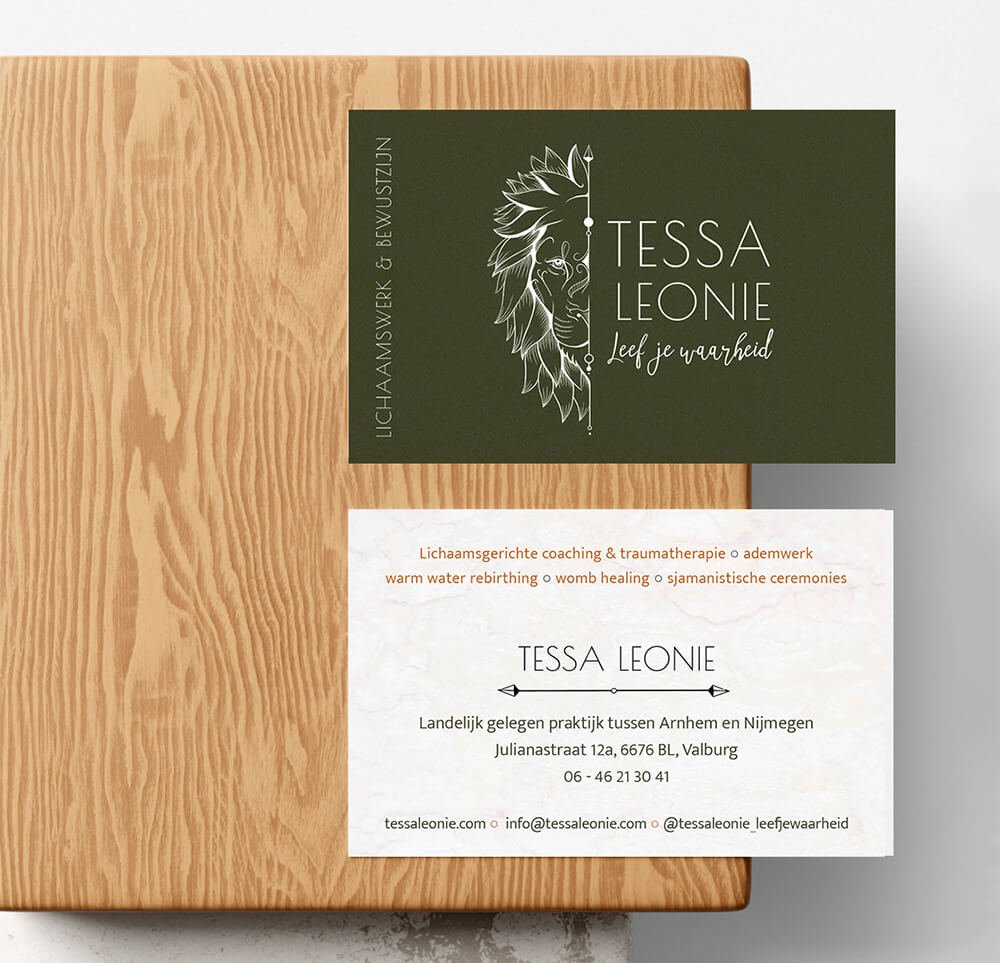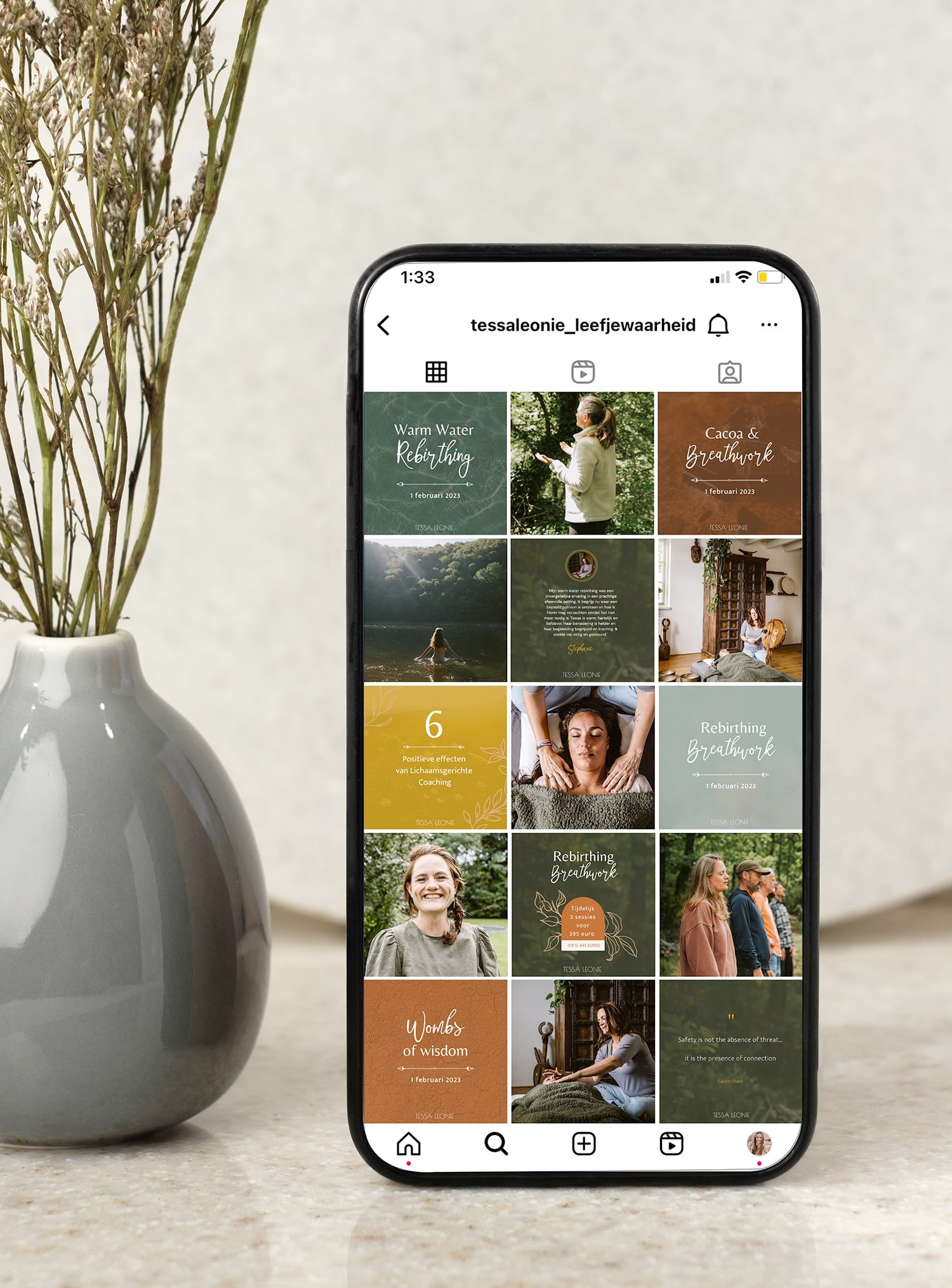 "I want people to embrace their own capacity to heal themselves while feeling connected to all life around them, supported by the universe."
Tessa
Tessa desired a logo that transmitted strength and softness at the same time. An embodiment of the masculine and the feminine. 
Inspired by the spirit animal of the Lion, we created a beautiful image of half the head of a Lion. Symbolism and meanings of the lion include majesty, courage, strength, protection, family, wisdom and leadership.
The vision for her website was to transmit that same vibe. Earthy with hints of shamanism. Playful, raw and authentic, not the standard clean look.